moroccan black soap suppliers wholesale in bulk.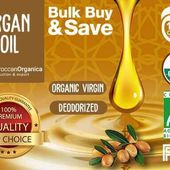 Moroccan Wholesale Suppliers of argan oil
We know soap is an essential beauty product for our everyday life. We cannot imagine a single day without soap as it is an issue of hygiene. Though soap is hygiene issue our Moroccan Black Soap is ...
https://www.moroccanorganica.com/organica/moroccan-black-soap-suppliers-wholesale-africa-benefits
moroccan black soap supplier wholesale in bulk.
Organica Group offers various black soap products. We deal as a wholesale supplier of original Moroccan black soap. The products are 100% organic and natural and we ensure their quality and authenticity.
Benefits
The black soap is originally produced inMorocco where traditional methods are employed for the manufacturing of a rich and aromatic product. The soap is known to be the best natural cleanser that is suitable for all types of skin. It helps to get rid of the acne, scars and irritation. The finest natural ingredients in the soap help to rejuvenate the skin and bring back the natural glow.
Organica Group Serves as a wholesale supplier of Black Soap
We offer natural black soap and provide our services as a wholesale supplier. You can get the product with private and customized labeling. Worldwide export and delivery services are available with quantity-based discounts at Organica Group.
Model No.: Pure Black Soap
Product Origin: Morocco
Price Terms: FOB
FOB Price: 5 USD / Kg
Brand Name: MOROCCANORGANICA / PRIVATE LABELING
Minimum Order: 5 Kg
Delivery Lead Time: 10 days
Certification(s): CCPB/ AB / USDA OrganicUS NOP
Shipment: To be effected within 1 week after receiving the payment confirmation.
Payment: By sight L/C, T/T, Paypal.
The MOQ of products in bulk is 5 Kg / Kg
The MOQ of packed products is 50 pcs
The MOQ of packed products with private labeling is 100 pcs
Please let me know the exact quantity so we can give you the delivery time
Yes we can provide you with the samples
Please get back to me with your complete delivery address so I can send you a detailed proforma invoice including shipping cost with delivery door to door.
We are looking forward to your initial order.
Please do not hesitate to contact me for more information,
Best regards,
Mr.Mostafa
Customer service Organica Group SARL
Website : https://www.moroccanorganica.com/
E-mail: contact@moroccanorganica.com
Phone: +212 777000897Whatsapp number also
Tel: +212524336710
Lot 377 N°3/6 Zone Industrial SidiGhanem
40 110 Marrakesh
MOROCCO